From here: webex.com/test-meeting.html You can perform Webex Self Test
Webex Meetings check-out sessions

Check-out sessions will be held from 3pm to 5pm (Finnish time) on the following dates:
January 3rd, 5th, 10th, 12th
The check-out session makes sure the functionality of your own device: connection, microphone, camera and screen sharing. Here you can check all your devices which you want to take advantage of in the future. Phone and tablet use are also supported.

Before you open the session connect the headset to your computer or the device with which you´ll contact the test session (tablet computer, Windows or Android phone, iPhone). If you don´t have a headset, you can participate without it. In this case, find a peaceful place for participating.
1. Open a browser and go to the address https://hill.webex.com/meet/esamk (Meeting number 846 384 327)
2. Fill in your first name and surname and email, then press Join. If needed, allow let the app run on your device.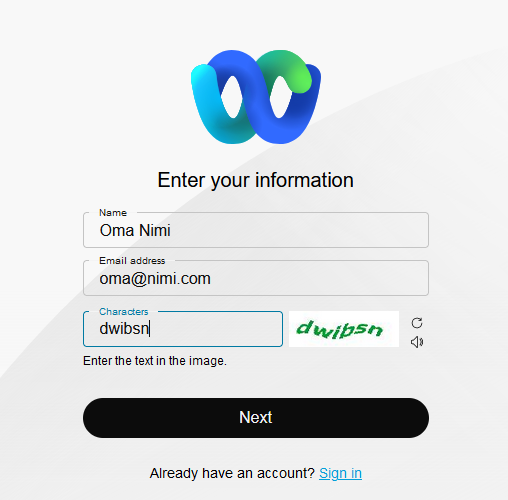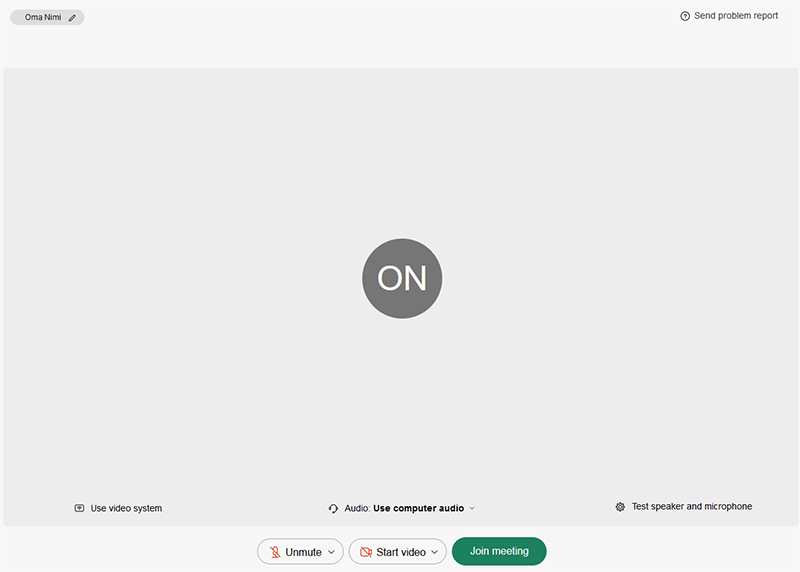 3. Test that the sound is working and share also video image from your device.
5. Instructions for the participant can be found HERE. Answers to most common problems can be found there.