How to log in Moodle
1. Go to address https://samkmoodle.samk.fi
2. Switch language to English (en) and after You have created a user account you can click Log in from the upper right hand corner.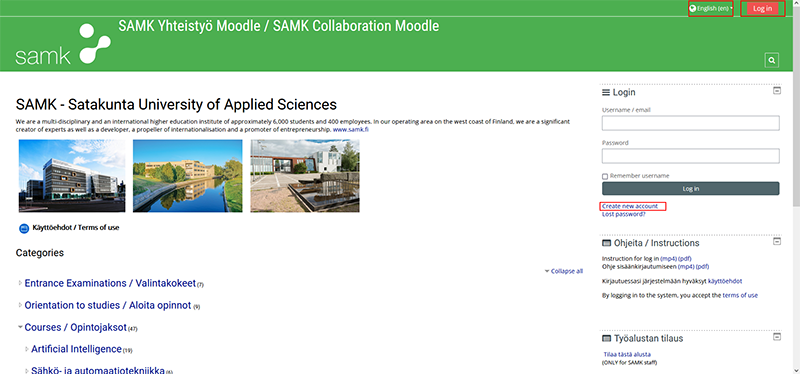 Read carefully through the Terms of use.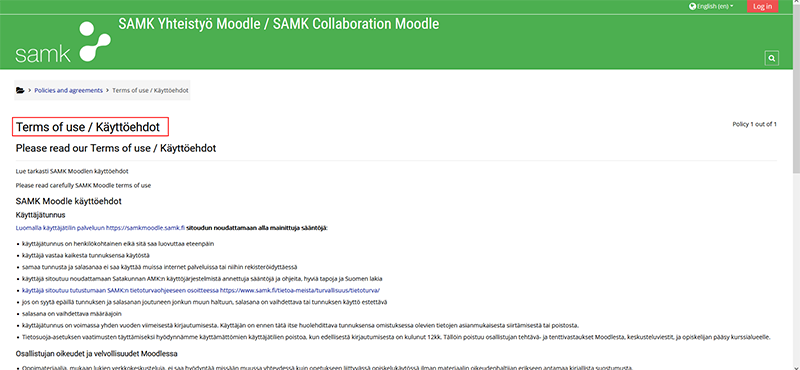 And tick "I agree to the Terms of use"

Fill the required fields (market with red circle and white exclamation mark inside it) PLEASE USE THE SAME EMAIL ADDRESS YOU USED WHILE REGISTERING WITH E-LOMAKE AND OPINTOPOLKU SERVICES AND KEEP USING THAT ADDRESS THROUGH THE WHOLE APPLICATION PROCESS!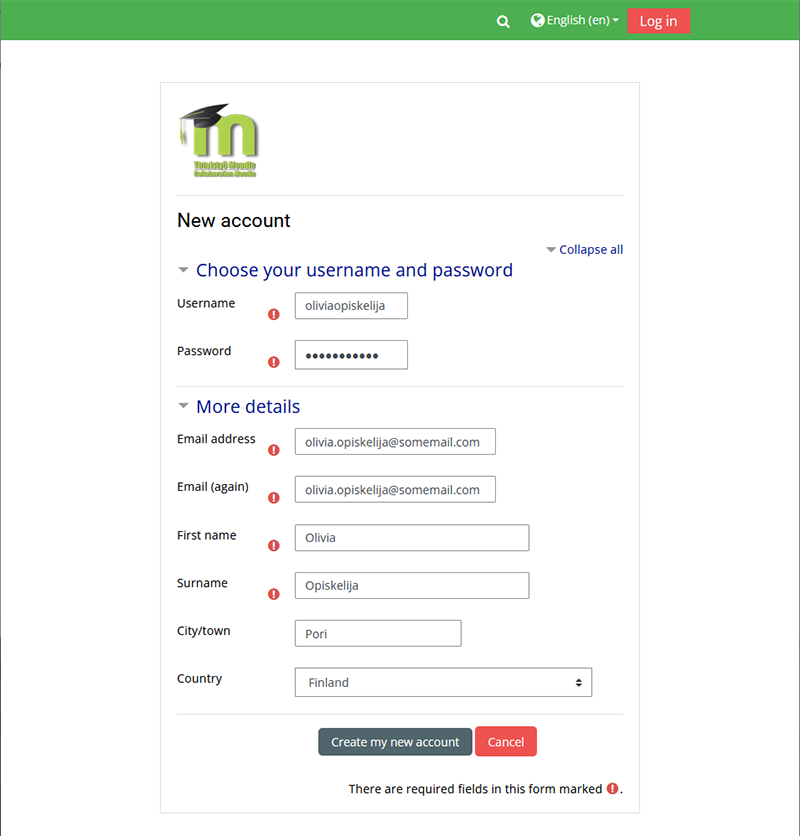 Next You should encounter similar message as presented below.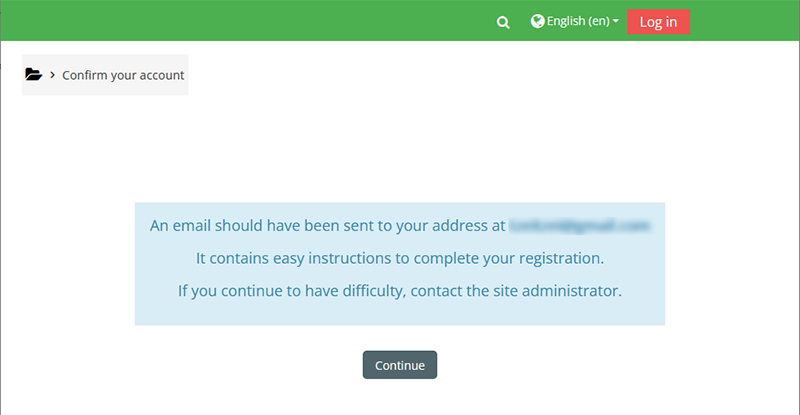 And You should also receive similar looking email message as below. If You don't receive that email message in 5 minutes from Your registration, please send email to address esamk.support@samk.fi. And PLEASE SEND IT FROM THE SAME EMAIL ADDRESS YOU HAVE BEEN USING SO FAR. Click the confirmation link from the email message.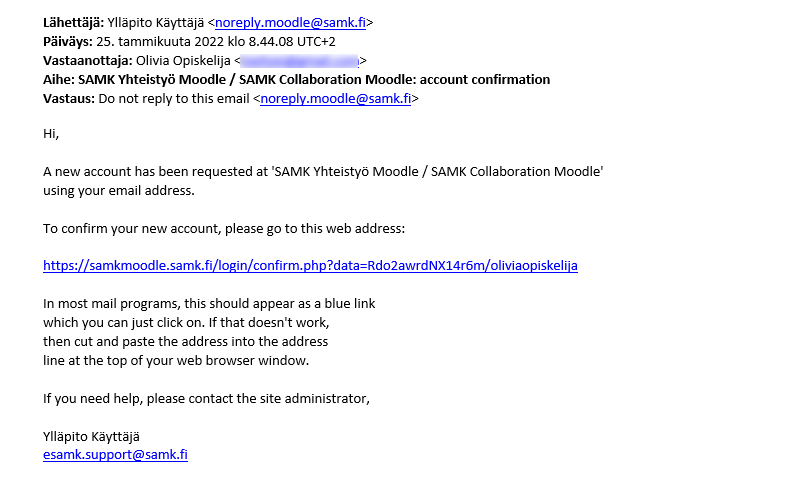 After confirmation you should see this kind of view.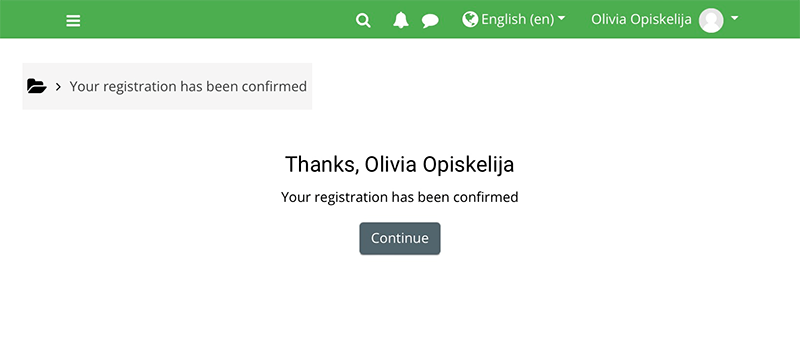 Now You can log in (if you are not already) and search for the Entrance Examination You are planning to attend.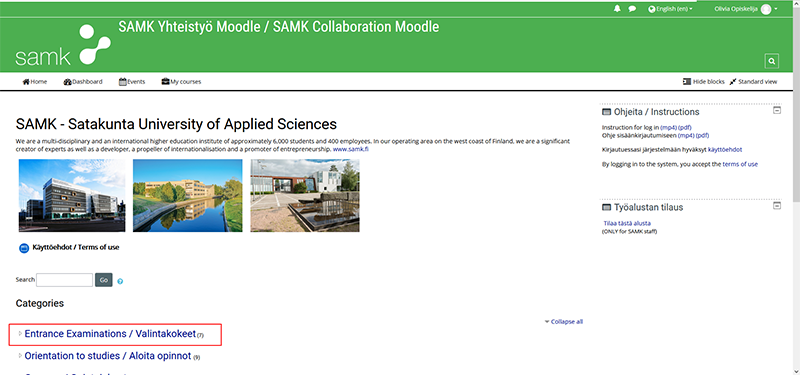 Enter the Enrolment key You have received with application instructions.